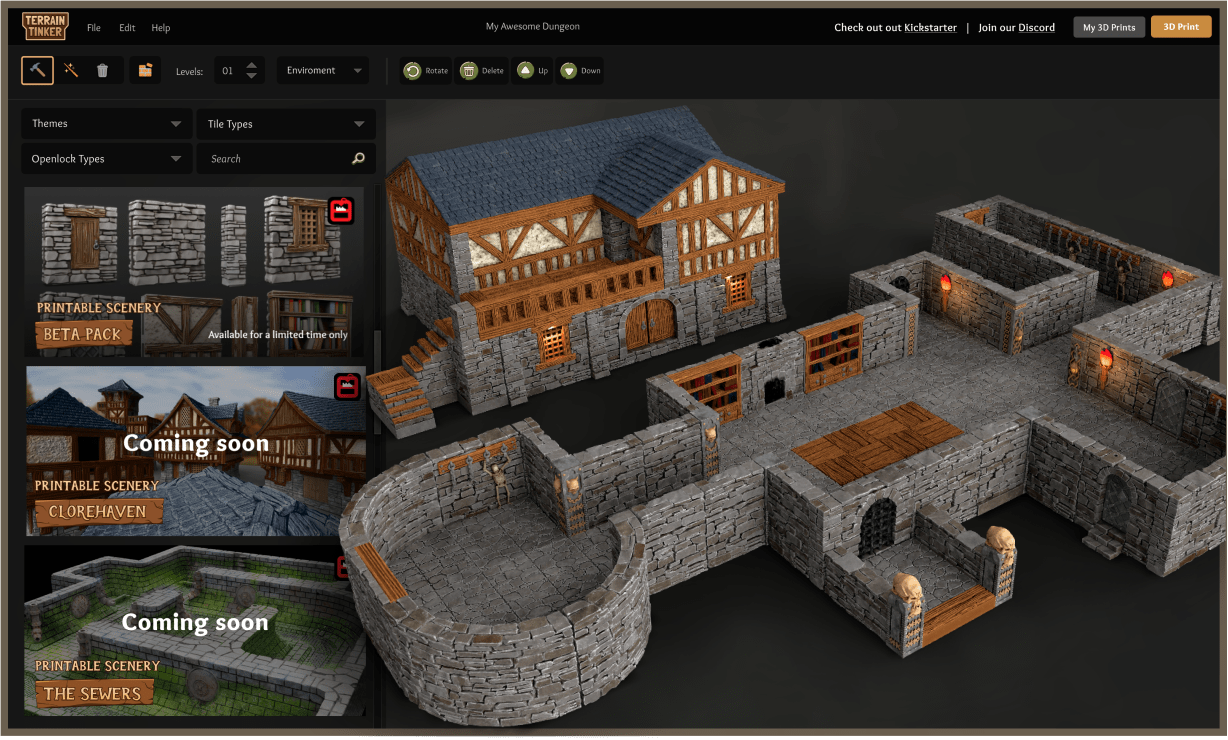 Late pledges available for a limited time to get Terrain Tinker & the Printable Scenery OpenLOCK models!
BUY NOW
Terrain Tinker is an easy to use online OpenLOCK builder that allows you to create your own amazing buildings and dungeons and then export them as a combined STL file or separately as OpenLOCK tiles for 3D printing.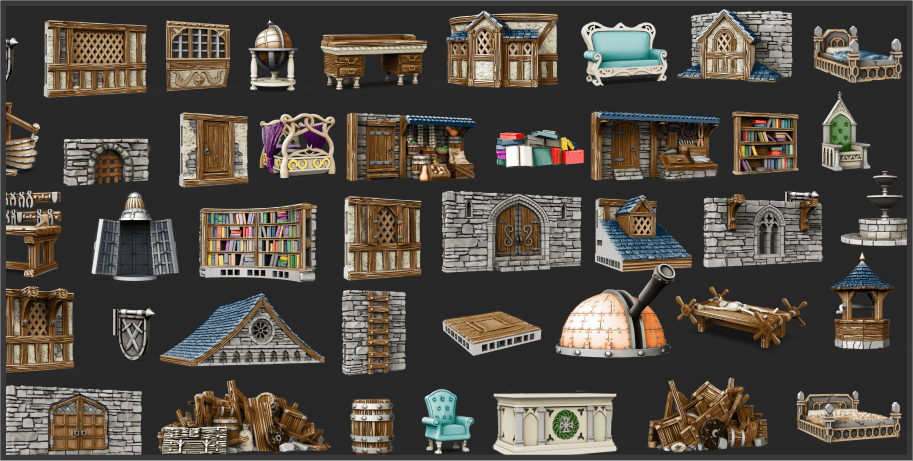 Terrain Tinker uses full-color screen renders so you can see how your 3D Prints will look when painted. Or even render them for Dungeon Master notes or player reference guides
Easily sort through your OpenLOCK tiles then 'drag and drop' to quickly create layouts. Use the intuitive tools to move your parts and construct complex designs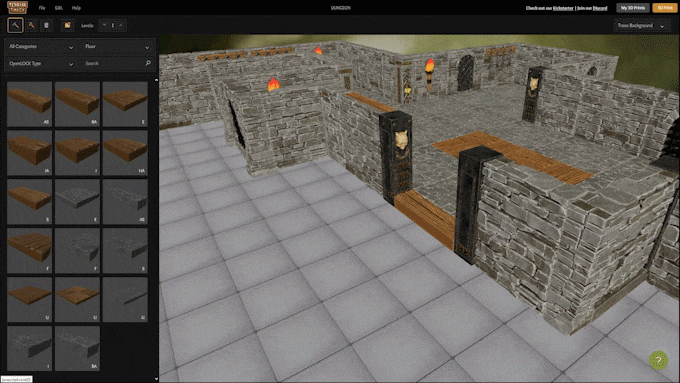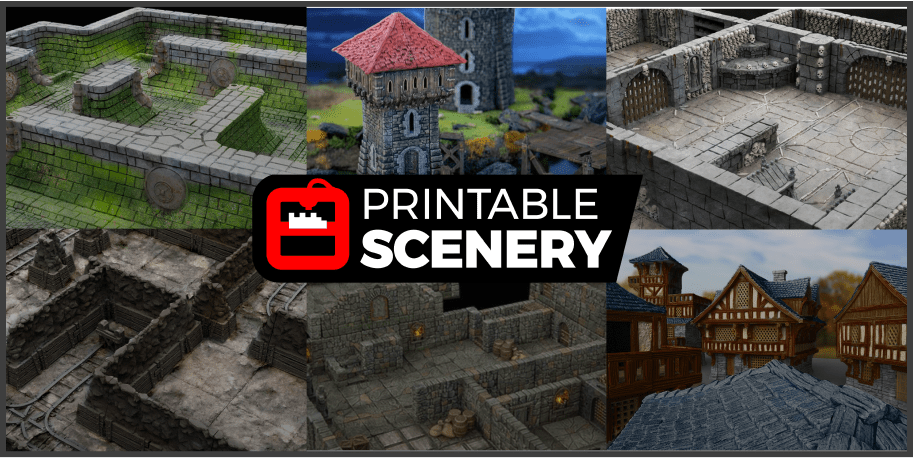 Terrain Tinker is partnered with Printable Scenery. Soon you will be able to link to your Printable Scenery account to access all your Printable Scenery OpenLOCK files directly in the Terrain Tinker interface.
Terrain Tinker is super easy to use - if you have played many video games or used 3D software you should feel right at home. Watch our short tutorial with Matt from Printable Scenery